Description
MEASURE, DON'T GUESS​
It's difficult to tell whether or not you are successful unless success is defined and tracked.
To both, the player and the coach – there is no better way to improve than base your training on facts and actual data rather than assumptions.
One of the most important things to measure and pay attention to is wrist movement.
In fact, adjusting the angle and movement of the wrist is crucial to mastering clubface control for improved ball flight.
Still a large part of golf instructors fail to accurately measure and improve the wrist angle, as they simply lack professional tools that would provide actual and thorough data. That is why they are falling behind.
Welcome to the new age of hi-tech golf coaching, where data is the most valuable tool ensuring you really are ahead of the game!
DATA-POWERED COACHING AT YOUR FINGERTIPS
Meet HackMotion – the only complete golf training solution that measures, analyzes and helps you improve!
HackMotion Wrist Sensor makes it easier to measure and optimize your wrist angles to gain better clubface control and more controlled ball flight with smart biofeedback solution.
Compatible for full swing, pitching and putting, this nifty device lets you easily track and demonstrate progress during lessons, compare and benchmark swings to previous data or PGA Tour player results.
HackMotion simply helps you make smart, data-based decisions for improving ball flight and provides real-time cause and effect to accelerate the learning curve!
HOW TO USE HACKMOTION?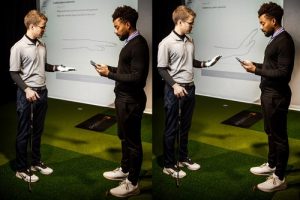 Set up HackMotion in just 30 seconds
Super easy calibration and setup saves you plenty of valuable lesson time.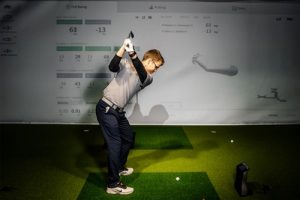 Make a swing and receive instant data
As the sensor automatically detects each swing, precise wrist data is immediately displayed.
Compare with Tour player data or your previous swing data
Learn the different wrist motion patterns from Tour player's data library and your own data history.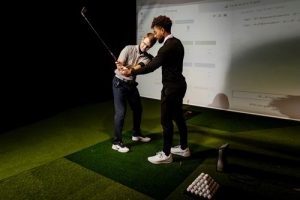 Train with real-time biofeedback
Biofeedback helps the player to improve faster by helping to understand the difference between what the player feels and what is real.
Track results based on actual data
With the precise data at your disposal, you can easily measure progress from lesson to lesson and improve faster.
HACKMOTION LETS YOU TRACK:
Flexion/Extension
Measure wrist flexion/extension – bowed/cupped, arched/bent.
Radial/Ulnar Deviation
Measure radial/ulnar deviation – cocking/uncocking, hinging/unhinging.
Rotation
Measure wrist total rotation.
Tempo
Measure tempo, backswing and downswing length.
BRILLIANTLY SIMPLE TO USE
Put it on as a wristwatch, no wasting of your lesson time for setting up.