WellStance is an innovative and unique training aid for golfers looking to enhance and repeat proper ball position for each club in the bag.
Woods, irons, hybrids, on the Wellstance, all gets memorized durably, whether you be left or right-handed.
This invaluable putting aid permit to register the mental image of body movements and to reinforces proper stance, alignment, ball position, hand location and head placement.
This will act as your guide while practicing on your own
Simply placed on a practice tee or mat, Wellstance corrects basic errors and will reinforce proper swing mechanics.
A good posture means a good swing !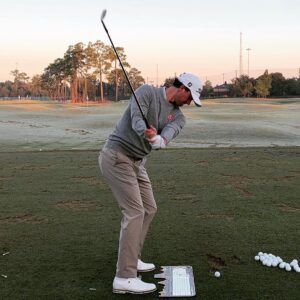 Weight : 21 Oz (0.6 Kg)   Length : 2,3 Ft (0.7m)   Width : 1Ft (0.3m)